Hi! Welcome to my page!
Edit
Hey, I am CurePikachu. I like upload and edit wikis. I live in Finland. I speak Finnish, English and Japanese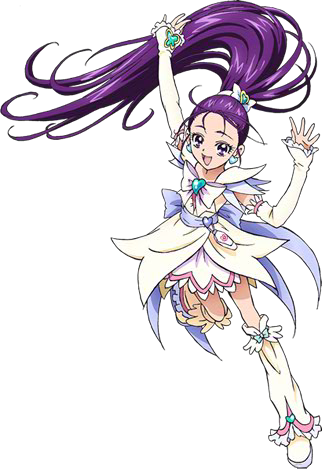 . I like Pretty Cure, and my favorite Pretty Cures are
Cure Sunny
and
Cure March
, both from
Smile Pretty Cure!
.
I like cooking , reading and drawing. My favorite food is  maki sushi  and my favorite color is Orange. Check out my new Pretty Cure based You Tube channel! Here
My top three Pretty Cures Are; 1st.- Cure Sunny, 2nd.- Cure March, 3rd.- Cure Egret/Windy. I like all mascots, I can't say who is my favorite. They are all so cute!  My favorite season is Smile! Pretty Cure!. My most favorite attack is Sunny Fire Burning, a special attack performed by Cure Sunny.
I think this Wiki needs help, because of the huge vandalism and junk that people made. If people want help Pretty Cure Wiki for real, then sure help us, but don't start adding undeeding rubbish screenshots, same images like three times, images with clearly visible subtitles, spam named pictures... the list goes on forever. I try my best to help Shadow with this. But if you want help with Rules, read them here, or have talk with Shadow on his userpage. But if you just want help from me, click to talk with me from above.
With the Power of Flame, Wind and Florets, I'm CurePikachu!